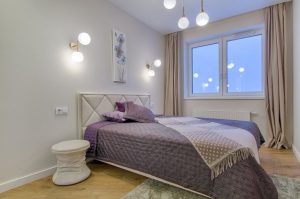 Visiting Los Angeles is every person's dream and when you manage to achieve it, you want it to be perfect.
However, the only way that you can feel excellent while in LA is when you find accommodation that will suit your needs and desires.
Los Angeles is a place that people visit to experience those world-famous golden beaches we have all hear about, and gorgeous sunsets that can be viewed from spectacular mountains.
Now, Los Angeles is not popular only due to its obvious scenic and Hollywood attractions.
The city actually has a unique and creative outlook on life.
Its uniqueness is reflected in the independent boutique stores of the hip ocean enclaves and the rockstar-themed supermarkets in West Hollywood.
In a city like this, where every inch provides a stunning experience,   it is no surprise that hotels are very hip and trendy, as well.
The offer ranges from those high-end, luxurious hotels where presidents reside,  to boutique accommodation on Venice Beach.
We have gathered information about some of the hotels that we find the best unique and cool accommodation in Los Angeles for all budgets.
Freehand Hotel – a cool hotel located in the hip Flatiron District
The first one on our list is Freehand Hotel, designed for those who love cool and funky hotels.
This is a 4-star exceptionally rated hotel set in the former Commercial Exchange in downtown LA.
Its location makes it attractive to visitors as it is an 8-minute walk from the nearest metro station, and all the other areas of the city can be easily reached via metro.
The hotel is considered one-of-a-kind as it has been existing since the 1920s.
Back then, it has been transformed into a fun and sociable hotel/hostel.
Nowadays, this is an LA accommodation that gives you a chance to meet like-minded guests.
The amenities it has to offer are free Wi-Fi and a guest lounge as well as The Exchange, a modern American/Israeli restaurant, and Broken Shaker, the rooftop bar.
For coffee lovers, there is a coffee bar in the hotel while those who love cocktails should certainly check out Rudolph's Bar and Tea.
Freehand Hotel is one of the most popular hotels in Los Angeles.
The Andaz – a romantic hotel on Sunset Strip
The Andaz is a romantic hotel located above the fashionable Sunset Strip.
It has a 4-star exceptional rating mostly visited by people who would like to explore the city.
The hotel was first time opened in the 1960s and the rock 'n' roll set has been visiting it constantly throughout the 60s and 70s.
Led Zeppelin once stayed here and this hotel has been the setting for various films.
So, many tourists would enjoy staying and spending some time in this hotel.
This award-winning hotel has its rock 'n' roll past, and art installations actually reflect its famous history.
There is a rooftop pool where you can swim or just enjoy panoramic views.
in the summer, parties are frequent with talented DJs playing popular music.
The hotel guests are only within walking distance of iconic clubs like The Viper Room, Whiskey A-Go-Go, and Rainbow Room, which makes it even more attractive and frequently visited.
When it comes to drinks, a signature cocktail is served at the hotel bar – The Riot Room.
The Kinney Hotel – a popular boutique hotel located in Venice Beach
The Kinney Hotel is a boutique hotel located in Venice Beach.
It is an exceptionally rated hotel where you get the feeling that you live like a LA local.
As you may know, Venice Beach is full of hotels, but this one stands out thanks to its rooms and crash pad suites all arranged around The Quad.
Some of the facilities it offers are a fire pit, sun loungers, a hot tub, and even ping pong tables. The Breakfast Club in the hotel serves breakfasts before guests head to the beach or to a heated dipping pool.
You can relax in a spa, on-site beach cruiser rentals, a fitness center, and a bar top.
Besides having stunning decoration, guest rooms offer Wi-Fi, CO Bigelow bath amenities, and trendy crash pad suites.
The place is perfect for larger groups.
Palihouse Hotel – an elegant and stylish all-suite hotel
Palihouse Hotel has been serving its guests since the 1920s.
It reflects and brings the luxurious French Riviera to the American West Coast.
It certainly deserves the 4-stars exceptional rating, being that its staff does their best to offer tourists unique experiences.
Since 2001, the European vintage hotel was elected a Santa Monica Historic Landmark.
This is due to u owing lush courtyard and ornamental façade.
Besides perfectly decorated rooms, there are colorful and spacious community areas, which all make it a beautiful Los Angeles hotel.
Standard Hotel Downtown – a unique retro-modern hotel on Sunset Strip
If you wish to stay in a hotel that is located on Sunset Strip, then Standard Hotel Downtown should be your choice.
Besides having a fabulous location in LA, this hotel attracts tourists due to the fact that it is housed in a mid-century metropolitan building that used to be the headquarters of the Superior Oil company.
Today, its news owners turned it into an LA hotel that offers pop-culture-inspired accommodation and has 207 spacious rooms.
This is the 4-star highly rated hotel, which offers perfect accommodation for the prices that range from reasonable to extra expensive, depending on what you want.
Those who prefer luxury and wish to have oversized bathtubs, mood lighting, and platform beds will have to pay more.
The decor in the rooms includes the fifties and sixties-era prints, both kitsch and stylish furniture.
The greatest highlight is rooftop pool cabanas with vibrating waterbeds.
Hotel Erwin – overlooking Venice Beach Boardwalk
Those who want a hotel on the beach which is a part of the creative Joie de Vivre hotel chain should think about staying in the unique Hotel Erwin.
This is the best possible location along LA's famous Venice Beach Boardwalk.
Hotel Ervin is a 4-star hotel that offers modern accommodation for a reasonable price.
What visitors are amazed by is its decor which is quite different from all the others.
Some of the amenities guests can find here are a restaurant called 'Hash' and the highest rooftop lounge on the boardwalk named 'High'.
Inside guest rooms, you can notice contemporary art, bright colors, and a typical Californian retro-chic style.
Each room is equipped with Wi-Fi and flat-screen TVs, and iPod sound systems.
If you are ready to pay a little higher price, you can get the ocean view or get the incredible 'surf suite' that boasts DJ turntables and an enormous two-person tub.
AIR Venice – a gorgeous beachside hotel overlooking Ocean Front Walk
Another beachside hotel that is considered the best boutique hotel in Venice Beach is definitely AIR Venice.
What attracts tourists here is not only the ideal location but also the 4-star rating.
The hotel is set in a historic, early 20th-century building whose owners turned it into a modern and contemporary swish hotel.
Rooms are full of great amenities, such as flat-screen TVs, free Wi-Fi, and a coffee maker.
The bright stylish rooms are also very comfortable, ideal for both vacations and short-term stays.
Food lovers can enjoy tasting specialties in an onsite contemporary restaurant with a bar offering Italian fare.
All in all, the hotel is ideally placed to allow tourists to explore the area, while downtown Santa Monica is less than three miles away.
The Line Hotel – a hip hotel located in a midcentury building
The Line Hotel is certainly one of the best hotels in LA, being that it has to offer stunning views of LA.
Thus, numerous tourists choose it as their place of staying.
It is worth your consideration, as it is a 4-star highly rated hotel.
The Line Hotel is both chic and vibrant, which was achieved by its setting in the 1960s building.
The building was redesigned by designer Sean Knibb.
Once you come to this LA hotel, you will notice that its staff does its best to suit every guest's need, so you can find dishes created by Roy Choi, workshops ranging from sushi making to meditation, and unforgettable nightlife experiences.
Those who have already stayed at The Line Hotel say that they have felt a truly urban LA experience.
Figueroa Hotel – an art-inspired design hotel
Figueroa Hotel is an art-inspired hotel that was built in 1925.
It used to be YWCA, but its current owners turned it into a fantastic and stylish boutique hotel.
Even though it used to be a hostel in the past, nowadays this highly-rated Figueroa Hotel is an amazing and unique Los Angeles accommodation.
Tourists like the fact that the place is actually a mixture of an early California Mission style and plenty of Moroccan/Mexican exoticism.
What can be found inside this building are East African chandeliers, gigantic cacti, and multi-colored woven rugs.
Outside of the hotel, there is a swimming pool and an ornately tiled poolside bar with palm trees.
Custom Hotel – a modern and stylish boutique hotel
If you want to be located near the Los Angeles International Airport and the beach at the same time, then Custom Hotel may be the right choice.
This boutique hotel which is fabulous and highly rated is considered perfect for those who come on a short trip to LA.
The hotel is quite modern and contemporary but at the same time, guests get stunned when they find cute sheep hanging around in the lobby and dog face duvets on the beds in the rooms.
Besides this cute animal decoration, bedrooms are really bright and full of all the modern amenities such as flat-screen TVs, free Wi-Fi, and an iPod docking station, lighting systems, and mini-fridges.
Some of the additional features that make some rooms cost more are noise-canceling windows and either ocean or city views.
You can sip your cocktail in the wood-paneled lobby bar or DJ lounge inside the hotel, or go outside and enjoy near the outdoor pool surrounded by stadium seating, cabanas, and a funky fire pit.
We can conclude that Custom Hotel is an affordable, and accessible accommodation in Los Angeles.
Chateau Marmont – a famous celebrity haunt
Chateau Marmont has a very specific location, thus attracting those who like to pay more so as to be located in the historic West Hollywood while on vacation.
Chateau Marmont is a 5-star exceptionally rated hotel and definitely one of the coolest places to stay in Los Angeles.
You can have a drink in Bar Marmont where the atmosphere is glamourous.
you will get a chance to watch the love between couples over champagne or Hollywood executives drinking Martinis.
All in all, everyone comes to Bar Marmont after dusk.
When it comes to accommodation, it depends on how much you are ready to pay.
There are suites available, as well as penthouses and a private bungalow.
Incised every room there are facilities including large flat-screen TVs, cashmere throws on the terrace, heated outdoor pool, and sun terrace.
For those ready to spend more, there are chauffeur-driven limos and exclusive fine dining.
Mama Shelter – the Los Angeles version of the popular funky hotel brand
Mama Shelter is an outstanding accommodation in Los Angeles that was designed by well-known Parisian designer Theirry Gaugin.
Once you visit this highly rated Mama Shelter Hotel, you will experience something totally different.
It is a place that is quite distinctive from other LA hotels, being that it boasts funky decor and 360 views from the rooftop terrace.
The best-known highlight of this hotel is a spectacular view of the iconic Hollywood sign.
What makes it attractive to tourists is the proximity to the Chinese Theatre and bustling Hollywood Boulevard.
Just like its name suggests, at mama's house you will be offered great food and plenty of facilities.
Villa Delle Stelle – an intimate boutique hotel rich in celebrity history
This hotel name – Villa Delle Stelle means "house of the stars".
Even though this is a small boutique hotel, its aim is to treat its guests like stars.
What its owners have done was to transform the luxurious historic mansion into a unique 6-suite boutique hotel.
The hotel is designed by acclaimed Hollywood designer Brogan Lane.
To make it unique and quite different from anything else you can see in LA, the designer made that each of the suites has a Hollywood celebrity theme.
Plus, they are decorated with their style – English, Art Deco, Parisian.
The majority of suites were later added as the hotel became very attractive to travelers.
So, the hotel offers bungalow/apartment-style lodging equipped with a full kitchen, separate living room, flat-screen cable TVs, and DVD player.
You should not miss services like in-room massages, private chefs, or a personal trainer.
Everything is made so that a guest lives like a celebrity for a few days.
The Ace Hotel – a cultural hub
The Ace Hotel became so attractive to the hipsters when they are in town since its opening in early 2014.
The hotel is set in the historic United Artists building in Downtown LA and visitors gave it a 4-star rating.
The building was built in 1927 and it is today considered a fabulous hipster-meets-LA Noir party palace.
Some of the facilities that this creative hotel has to offer are rooms with adjoining terraces, as well as large suites and loft spaces.
Throughout the hotel, you can see art pieces representing the hotel's history-making.
All in all, this is a place that offers a Los Angeles cultural experience like no other.
Farmer's Daughter Hotel – a fun and kitschy hotel
Farmer's Daughter Hotel is a fun and kitschy, yet extremely attractive boutique hotel in LA.
The hotel got the name due to the fact that it is set right opposite the original Farmers Market.
Plus, its location is ideal for shopping lovers, being that The Grove shopping mall is near the hotel entrance.
The hotel has been renovated recently, and its designers created it as a perfect mixture of country kitsch and LA modern chic.
You can notice some color palettes, rooster-print wallpaper, rocking chairs, and denim duvets.
Visitors can enjoy the daily wine hour next to the outdoor pool or some excellent food at their locally famous TART Restaurant.
Every night you can watch live music there as well.
The Wayfarer DTLA – a funky creative design hotel
The Wayfarer DTLA is a perfect paradise for travelers who are eager to experience big-city action.
The Wayfarer DTLA is located in Downtown LA, on Flower Street, which makes it number one among guests who want to be in the center of the action.
The hotel provides easy access to the Los Angeles Convention Center, Staples Center, L.A. Live, and many other LA tourist attractions.
It is set in a building that dates back from the 1920s so its exterior radiates class and elegance, while the interior is quite funky.
Guests can lounge around the pool or spend time in the hotel's lounge, while cocktail lovers should visit the rooftop bar which overlooks Downtown LA's glittering skyline.
Above all, the hotel is pet-friendly, so you can bring your furry friend with you.
Kimpton La Peer Hotel – an upscale hotel in West Hollywood
Kimpton La Peer Hotel has an ideal location as it is set between Melrose Avenue and Santa Monica Boulevard.
This is a 5-star exceptionally rated hotel, which every visitor considers a luxurious place to stay in West Hollywood.
It belongs to the extremely popular Kimpton hotel chain, that is, it is one of the most popular places to stay in California.
This LA hotel has 105 rooms and suites, and it especially boasts a rooftop event space.
For people looking for relaxation, there is a heated outdoor pool.
After having a swim in the pool, you can regain energy by having a meal at the restaurant which covers 8,000 square feet, both indoor and outdoor.
Additional amenities are a fully-equipped fitness center with a trainer as well as guided bike tours and a butler service.
Next to the pool, there is the Viale Dei Romani for dining.
We cannot but mention rain showers, deep soaking tub, yoga mats, and balconies with amazing views of the city as facilities within each and every room.
Furthermore, the hotel offers free loaner bikes, an open-air bar, picnic baskets, to mention just a few.
Proper Hotel Santa Monica – a beautiful design hotel that boasts vintage chic combined with modern luxury
Santa Monica Proper Hotel's location on Wilshire Boulevard is considered ideal being that it is just a 10-minute walk away from Ocean Avenue and Santa Monica's stunning beach.
The hotel is not only suitable for people looking for an abode near the beach as they wish to enjoy the sun, but also for those who wish to explore nearby boutiques, stores, and cool restaurants, as everything is at hand.
Inside the hotel, there are fully equipped and perfectly designed rooms, restaurants, pool areas, and lounges.
Rooms are all furnished with original furniture and ornamental pieces, definitely making this hotel the most unique and impressive hotel in the Santa Monica area.
The Mondrian – a unique and one of the best hotels in Los Angeles
The Mondrian is a hotel very attractive to every person's eyes, thus providing it with a 4-star rating.
Mondrian Hotel reflects glamour and elegance and it certainly has to offer a luxurious experience to its visitors.
What guests find stunning is a rooftop terrace and pool.
Even though every part of the hotel is ultra-contemporary there is a slight allusion to Alice in Wonderland in the design.
You cannot but notice a down the rabbit hole depiction over the bed,  mushroom and rabbit ears shaped lamps, mushroom ottomans, tea-cup chairs, among many other details.
Guest especially like the Queen of Hearts checkered design over the minibar and bathroom.
The hip LA hotel is worth your visit, but only if you have enough money to pay for this delight.
The W Hotel – a hotel located in the foothills of Beverly Hills/Bel Air
The W Hotel really boats a perfect location, being that it is situated in a truly prestigious location at the foothills of Bel-Air and next to Beverly Hills.
It gained popularity and nowadays it is a trendsetting 4-star exceptionally rated W Hotel.
What makes this hotel famous are its luxurious decor and party atmosphere.
Plus, visitors of Los Angeles come to this hotel for a fabulous range of fine dining.
The hotel's amenities are a stunning heated pool, classically decorated bedrooms, and an outstanding 7000-square-foot spa and wellness center.
For party lovers, there is the lobby DJ bar where celebrities often come.
Cadillac Hotel – a budget boutique
Cadillac Hotel used to be a beach hostel, ut now it has been turned into a budget boutique hotel.
It is well known in the world as the former summer residence of film legend Charlie Chaplin/.
Being that it is set in the historic art deco building, first built in 1905, and it is not as expensive as other hotels in this area, Cadillac hotel is so attractive to visitors from all over the world who are on a budget.
Additionally, it is located right on Venice beach boardwalk and it perfectly fits in with the relaxed and creative 'Venice vibe'.
You will be staying in airy rooms, perfectly decorated and which offer ocean views.
When the facilities are in question,  they are all equipped with eco bath products, plasma TVs, and Wi-Fi.
Mr. C Hotel – a beautiful Beverley Hill's hotel that boasts old-world simplicity and stylish European glamour
Another hotel that has a 4-star exceptional rating is Mr. C Hotel.
What it has to offer is an ideal combination of the light and vibrancy of LA and the Italian glamour.
The connection with Italy comes from its roots.
Some of the things you can taste there are old-school cocktails, and traditional, home-cooked meals.
Plus, there is a rooftop pool to have a swim or just relax by.
The hotel is decorated perfectly, with bright white furnishings and leather and oak paneling.
The Ambrose Hotel – a Santa Monica boutique hotel
The Ambrose Hotel is yet another 4-star hotel in Los Angeles.
This place is considered a Zen-like alternative to Santa Monica's enormous beachfront hotels.
First, what makes it different is its location, as it is set in a more residential area.
The hotel is only a ten-minute drive away from the downtown area.
In this chic LA abode, fitness addicts will enjoy it, as it has a 24-hour fitness facility equipped with everything from cardio machines to yoga mats.
Furthermore, if you prefer doing physical activities outside, there are complimentary bikes so that you can cycle along the world-famous promenade.
If you prefer staying in, there are bright, airy, tastefully decorated rooms as well as the in-house restaurant, The Living Room.
The Rose Hotel – a hipster boutique hotel
The last one on our list but definitely worth visiting is the Rose Hotel.
This is the wonderful Venice Beach-based Rose Hotel is a 4-star hotel, which is a surfer's lodge.
Being that this is a casual accommodation, it offers a distinctive style with its stripy rugs, whitewashed walls, and funky wooden furniture.